The Juliana Resort
Diamond Point, NY
This Lake George resort is located between the villages of Lake George and Bolton Landing, in the Adirondack Mountains of Upstate New York. Enjoy our private beach, swim in the pristine waters of Lake George, or enjoy the comfort of our heated pool.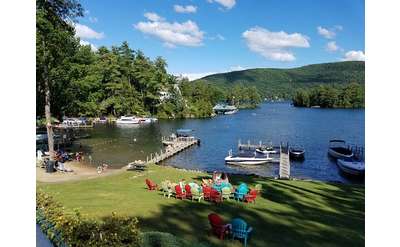 Boulders Resort and Cottages
Lake George, NY
Stay in one of our cozy cottages, lodges, motels or a charming townhouse at our friendly Adirondack resort overlooking Lake George.
Takundewide Cottages on Lake George
Cleverdale, NY
700 feet of lake front and 21 acres directly on Lake George. Located on the beautiful east shore just minutes from the village. Cottages vary in size from 2 - 4 bedrooms. Includes large sandy beach, protected swimming area, and boathouse sundecks.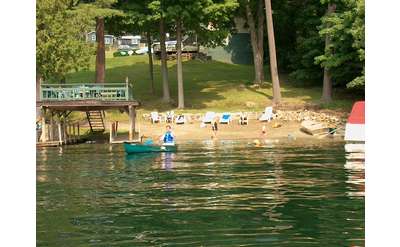 Tea Island Resort
Lake George, NY
Stay at Tea island Motel and enjoy our sandy beach right on Lake George. Our resort is located just a mile from many popular attractions and you can ride the trolley to get to them.