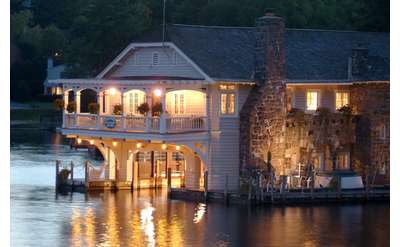 Boathouse Waterfront Lodging
Located in the waters of Lake George, Boathouse Waterfront Lodging is an Adirondack boutique hotel in Bolton Landing that features beautifully appointed guest rooms and suites. Enjoy a memorable and private Lake George getaway.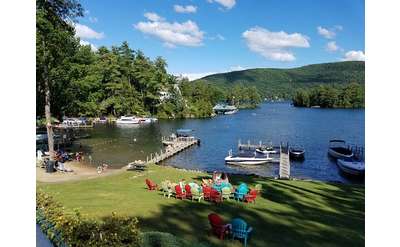 Boulders Resort and Cottages
Stay in one of our cozy cottages, lodges, motels or a charming townhouse at our friendly Adirondack resort overlooking Lake George.
The Juliana Resort
This Lake George resort is located between the villages of Lake George and Bolton Landing, in the Adirondack Mountains of Upstate New York. Enjoy our private beach, swim in the pristine waters of Lake George, or enjoy the comfort of our heated pool.
Candlelight Cottages, LLC
Open May 1 to mid October with 14+ acres of property, 300 feet of lakefront, swimming & boating. 1, 2 & 3 bedroom cottages with kitchen, bath, BBQ, heat & air conditioning. Log cabins with fireplace. Outdoor fire ring. Free Wifi. Gorgeous views!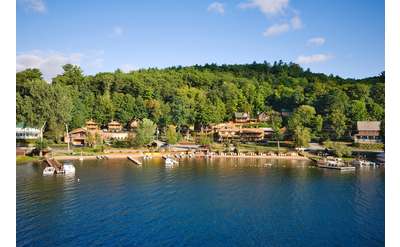 Trout House Village Resort
Located on the peaceful northern shores of Lake George, Trout House Village Resort features exquisite handcrafted log cabins, cottages, and a 9 Bedroom Country Inn. Our 400' sandy beach offers rowboats, canoes, kayaks, paddleboats, and sailboats.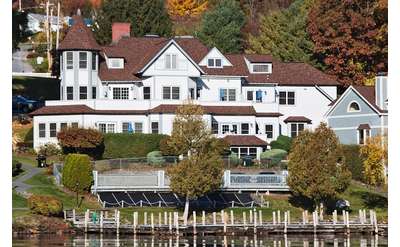 The Quarters at Lake George
You can experience lakefront accommodations, abundant amenities,and picturesque views of the Adirondacks when you choose to stay at The Quarters at Lake George. Enjoy a secluded and private vacation that's still close to local attractions and events.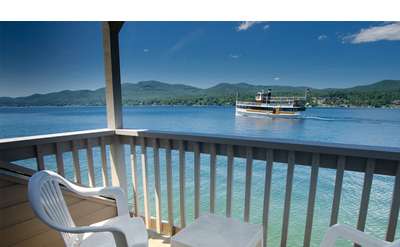 Antigua Resort
Enjoy all Lake George and NY's Adirondack Region have to offer during your stay at Antigua Resort! Located on the tip of Plum Point in Lake George, our Adirondack resort features relaxing accommodations and breathtaking views of Lake George.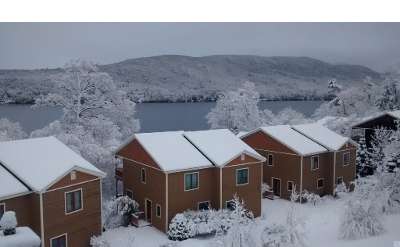 Sun Castle Resort On Lake George
Spanning 15 acres of magnificent lakefront property, our Lake George resort offers you the ultimate in vacation luxury. Stay in a waterfront villa or townhouse and take advantage of the great views and private sandy beach.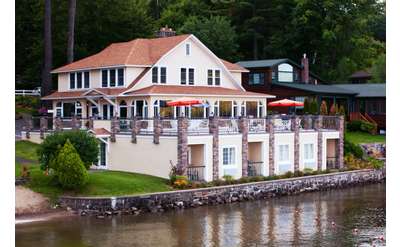 Chelka Lodge
If you're looking for a beautiful, convenient and affordable place to stay in Lake George, Chelka Lodge is the place for you.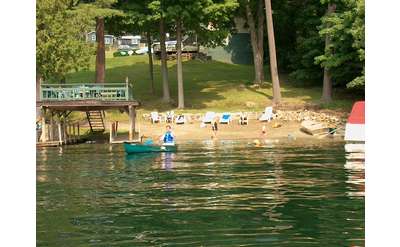 Tea Island Resort
Stay at Tea island Motel and enjoy our sandy beach right on Lake George. Our resort is located just a mile from many popular attractions and you can ride the trolley to get to them.