New York Events
Know of an event that should be on the calendar and isn't? Please help us keep the community updated on the latest events and happenings by submitting an event to the calendar.
Featured Events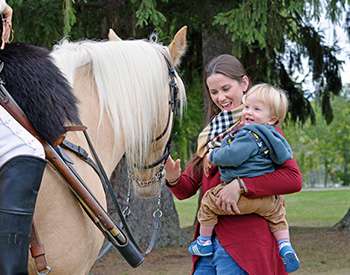 Sponsored
Sat, Sep 30 · 10:00 AM
Heritage, Harvest & Horse Festival
Fort Ticonderoga, surrounded by magnificent autumn backdrops of the Adirondacks and Green Mountains will present this annual family favorite event. The full day of autumn fun will be set in...
Fort Ticonderoga, 102 Fort Ti Road Ticonderoga, NY 12883
Sponsored
Sat, Oct 7 until Sun, Oct 8
See Event Details For Dates & Times
Saratoga Showcase Of Homes Weekend 1
Celebrating 27 years of exceptional homes, this annual tradition will be presented over four beautiful fall days on October 7 - 8, and October 14 - 15.
Homes Throughout Saratoga County, Saratoga County, NY
Sponsored
Tue, Oct 10 until Sun, Oct 15 · 10:00 AM
See Event Details For Dates & Times
Saratoga Book Festival
Third annual Saratoga Book Festival presents 60+ amazing authors, 35+ free book talks, panels, family and children's programs, Literary Marketplace, and more in 9 venues throughout downtown Saratoga.
Saratoga Springs Public Library, 49 Henry St Saratoga Springs, NY 12866