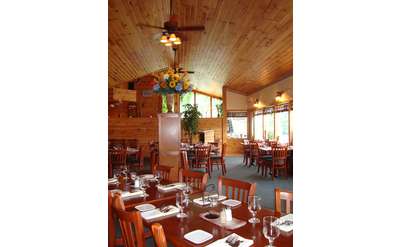 Porreca's Restaurant at Nordicks Motel
Lake George, NY
Just north of Lake George Village on Lake Shore Drive is Porreca's Restaurant at Nordicks Motel, serving delicious breakfast every morning from 7:30 a.m. until noon.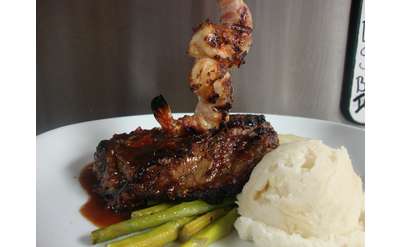 Longfellows Restaurant
Saratoga Springs, NY
This beautiful Saratoga Springs hotel and wonderful gourmet restaurant is located near the famed Saratoga racetrack. Just a short driving distance from town, discover amazing rooms & suites, excellent food, great wine list and a wonderful ambiance.
Lake George Dinner Theatre
Lake George, NY
Each year, The Lake George Dinner Theatre offers guests a memorable dining and theater experience in one of the most intimate professional dinner theatres in the United States.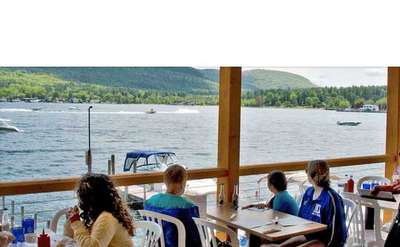 The Boardwalk Restaurant & Marina on Lake George
Lake George, NY
The popular Boardwalk Restaurant & Marina in Lake George Village offers a full menu in the downstairs dining room for dinner, an open-air deck with lighter fare and a boathouse deck; where you can have a drink and enjoy the beauty of Lake George.
O'Toole's Restaurant Pub
Queensbury, NY
Whether you're looking for a relaxed meal or a night of fun and excitement, you'll want to come to O'Toole's. We've got the best food, drinks and entertainment in the area! Come on in and experience dining at it's best. We look forward to seeing you.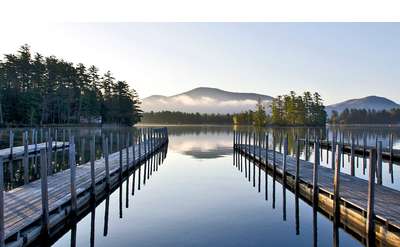 Algonquin Restaurant
Bolton Landing, NY
A Lake George Tradition!! Photographed all day long, The Algonquin sits on one of the most beautiful bays - on the Queen of America's Lakes! For lunch or dinner, fresh foods and attentive service - perfect for families and celebrations alike!
Mario's Restaurant Lake George
Lake George, NY
Our family restaurant at the north end of Lake George Village features a wide range of sumptuous Italian & American cuisine, including many popular favorites for the whole family!
The Barnsider Smokehouse Restaurant
Lake George, NY
One-of-a-kind, tasty BBQ with a reputation to match our flavor! Choose The Barnsider for a relaxing meal, great takeout, special party - or have us cater your next event! We are located just before Waterslide World!
Basil and Wicks
North Creek, NY
Basil & Wicks is a restaurant and bar in North Creek NY, not far from popular ski mountains, hiking, and kayaking. Stop in for good, hearty fare and a nice cold glass of beer!