Fall Foliage Driving Tours In The Catskills
With its beautiful mountain vistas, lush forests, and vast farmland, the Catskill region is the perfect destination for fall sightseeing. Discover the gorgeous waterfall that captured the imagination of Washington Irving, have a picnic under the canopy of reds and golds, or view the foliage through the world's largest kaleidoscope! Here are our picks for the best scenic drives through the Catskills.
Route 23A: Hunter to Palenville
Heading southeast on NY-23A, enjoy this beautiful drive from the base of Hunter Mountain (which offers amazing gondola ride views!) to the Kaaterskill Wild Forest. If you'd like to stop for a hike, the Kaaterskill Falls hiking trail is highlighted by the gorgeous Kaaterskill Falls, made famous in the early 1800s by Washington Irving's classic tale "Rip Van Winkle." Following Route 23A for 8.3 miles, trail head parking will be on your right. After your hike, continue on 23A toward Palenville for a drive through the colorful Wild Forest.
Driving Time: 20 minutes one way plus stops
Route 42: Lexington to Shandaken
On Route 42, head southwest from Lexington. The 12-mile drive to Shandaken, nicknamed "the Notch," curves through nearly uninterrupted woodland and picturesque mountain landscapes.
Driving Time: 14 minutes one way
Route 17W: Roscoe to Deposit
Drive west on Route 17 from Roscoe. Look out onto the shimmering Beaver Kill then follow along the Delaware River, the natural border between New York and Pennsylvania, as it leads you through 38 miles of scenic mountainside views.
Driving Time: 40 minutes one way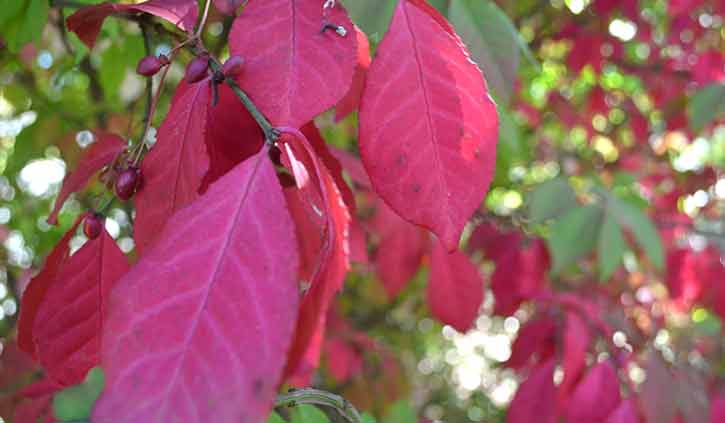 Route 97N: Port Jervis to Hancock
Featuring the famous Hawk's Nest, a winding stretch of road known for its jaw-dropping overlooks of the Delaware River, this scenic route has been a staple for sightseers since the 1930s. From Port Jervis, follow NY-97 N/Park Ave. for 32.6 miles. Take a slight right to stay on 97N for another 36.5 miles.
When you arrive in Hancock, why not enjoy a picnic? The Robert W. Nichol Nature Preserve and Science Center, open from April to December, contains 4.1 acres with stunning forest and wetland trails, as well as a pavilion and picnic area. To visit the nature preserve, turn left on East Front Street from Route 97. In .2 miles, turn right on Read Street. Follow Read Street for 269 feet before turning left on East Main Street. The nature preserve will be on your right.
Driving Time: 1 hour and 25 minutes one way plus stops
Route 28: Shokan to Andes
Making up the Catskill Mountains Scenic Byway, this 43-mile drive will lead you through four towns - Olive, Shandaken, Middletown, and Andes - as well as numerous hamlets and villages to explore! Starting at the Byway's Eastern Gateway in Shokan, take NY-28W.
You may want to stop in the hamlet of Mount Tremper for a special autumn spectacle: the World's Largest Kaleidoscope! Producing a different show every season, the Emerson Kaleidoscope was built out of an old silo. Look up through projections and mirrors to see the beautiful Catskills in a new light. To get there from Shokan, drive 7.5 miles on 28W. The Emerson Kaleidoscope will be on your right.
Leaving Mount Tremper, continue on 28W for 35 miles to Andes. The route curves through Slide Mountain Wilderness and Big Indian Wilderness on the left and Hunter-west Kill Wilderness and the Shandaken Wild Forest on the right, providing breathtaking colors throughout the length of your journey.
Driving Time: 51 minutes one way plus stops
There's no better way to enjoy the season than with a driving tour, and the Catskill Mountains provide some of the best leaf peeping in the state! Take a drive through this incredible region and discover the beauty of New York in the fall.